[ad_1]
Whether you buy CBD oil in bulk or want to try out CBD for the first time, it's good to have a decent CBD oil price comparison.
Unfortunately, CBD prices are… diverse — making it difficult to choose the right product.
The factors influencing CBD oil price are hemp farming, extraction methods, lab testing, added ingredients, and labor.
Here we present an honest comparison of CBD oil prices, explaining why high-quality CBD oils are more expensive than most sub-par products you come across every day.
Before we Start the Comparison: How Much Does CBD Oil Cost?
If you've researched this subject a bit, it probably came to your attention that CBD prices vary between different manufacturers. The fluctuation can get very confusing, especially when companies even have different pricing per milligram of CBD.
This discrepancy didn't appear without reason. When you see a CBD product that's more expensive than the competition, the brand can be using highly bioavailable CBD or a proprietary blend of ingredients to improve the product's efficacy for different health needs.
Others just could be greedy, hoping to capitalize on the naivety of new consumers.
Before you dive into the details that might be jacking up CBD oil prices, you should have a good grasp of how to determine CBD oil cost in a measurable way.
This brings us to calculating the CBD cost per milligram.
How to Calculate the CBD Cost per Milligram
Finding out the price of CBD boils down to calculating the cost of CBD per milligram. Doing so will give you the information necessary to determine the price per serving.
Business owners use that figure to help consumers answer more difficult questions, such as the CBD oil price per kilo (or pound).
Generally speaking, the CBD oil cost per milligram of CBD on the market is around $0.05/mg (inexpensive oils) and $0.25/milligram (high-end oils). You can estimate the cost of CBD oil using a simple mathematical equation.
Here's what it looks like:
Total CBD Oil Price / Total Amount of Milligrams = Cost per Milligram
For example, the TruLife Changers Full Spectrum CBD Oil 1000 mg costs $129 per mg of CBD. This makes the CBD oil price per milligram around $0.13. There is 33 mg of CBD in one serving of this product, so your CBD oil price per serving is $4.29.
How Much Do TruLife Changers Products Cost?
TruLife Changers premium full-spectrum CBD products are available in a range of formats that allow people to personalize their supplementation with CBD in numerous ways. Each product is made with top-shelf ingredients that influence CBD oil prices.
Whether you're looking for a wholesale partner or just searching for the best CBD oil for your health needs, we make the most bioavailable CBD oils in the industry. We understand that our prices are a bit higher than the competition, but when you consider the quality and care put in these products, you'll understand it's actually a bargain price by this standard.
TruLife Changers Oil Price Comparison
Here we provide an honest price comparison of TruLife Changers products so that you can gauge our transparency. We also include the cost per serving where possible.
CBD Oil
| | | | |
| --- | --- | --- | --- |
| | Product Price | Cost/Mg | Cost/Serving |
| CBD Oil 500 mg | $74 | $0.14 | $2.10 |
| CBD Oil 1000 mg | $129 | $0.13 | $4,29 |
| CBD Oil 2500 mg | $229 | $0.09 | $7.47 |
CBD Gummies
| | | | |
| --- | --- | --- | --- |
| | Product Price | Cost/Mg | Cost/Serving |
| Full Spectrum Gummies 25 mg | $79 | $0.10 | $2.50 |
| Broad Spectrum Gummies 25 mg | $79 | $0.10 | $2.50 |
CBD Honey Sticks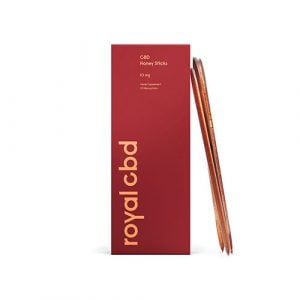 | | | | |
| --- | --- | --- | --- |
| | Product Price | Cost/Mg | Cost/Serving |
| Honey Sticks 10 mg | $84 | $0.28 | $2.80 |
CBD Capsules
| | | | |
| --- | --- | --- | --- |
| | Product Price | Cost/Mg | Cost/Serving |
| CBD Capsules 25 mg | $84 | $0.11 | $2.75 |
CBD Topicals
| | | |
| --- | --- | --- |
| | Product Price | Cost/Mg |
| CBD Cream | $74 | $0.14 |
| CBD Roll-on Gel (Icy Menthol) | $59 | $0.12 |
CBD for Pets
CBD Pet Oil
| | | | |
| --- | --- | --- | --- |
| | Product Price | Cost/Mg | Cost/Serving |
| CBD Pet Oil 125 mg | $49 | $0.39 | $1.56 |
| CBD Pet Oil 250 mg | $49 | $0.19 | $1.52 |
| CBD Pet Oil 500 mg | $49 | $0.10 | $1.60 |
CBD Dog Treats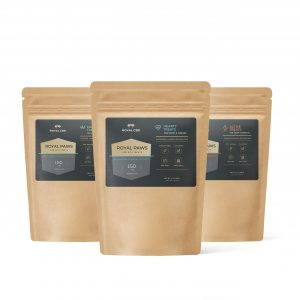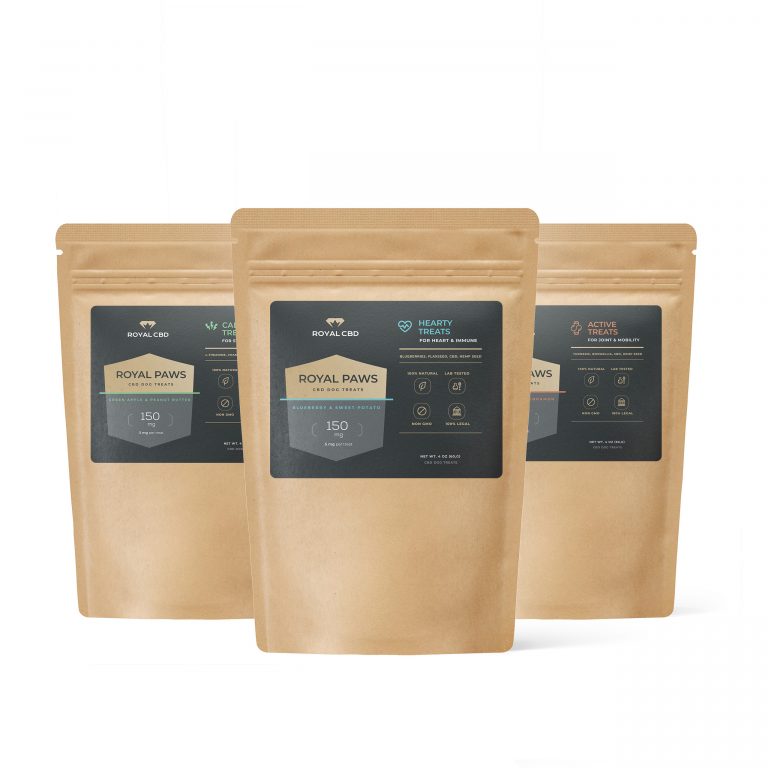 | | | | |
| --- | --- | --- | --- |
| | Product Price | Cost/Mg | Cost/Serving |
| CBD Dog Treats 150 mg | $95 | $0.63 | $3.15 |
What Affects CBD Oil Price?
As mentioned at the beginning, how much you pay for CBD oil reflects the quality of ingredients and the effort put into production and lab testing. Here are the top 5 factors determining the quality of CBD oils:
Hemp Farming
The price of CBD oil will vary depending on the source of hemp. If the product comes from non-GMO pesticide plants, it will be more expensive than its counterparts extracted from mass-produced hemp.
If the company uses organic hemp in the product, the price will go up even higher.
Fortunately, the popularity of hemp has exploded in the USA since the introduction of the 2018 Farm Bill, so high-quality biomass is now less expensive than a few years ago.
As the market is maturing, the average price of high-quality hemp will drop — and the prices of CBD will go down with it.
Extraction Method
CBD oil can be extracted using many methods, such as alcohol extraction, steam distillation, and CO2 extraction.
CO2 is by far the golden standard on the market because it yields consistently potent and pure products without using harsh solvents or high temperatures.
It's also the most expensive method out there. The cost of equipment required to conduct CO2 extraction ranges between $135,000 and $150,000, so if a company uses this technology, it's a clear indicator of its dedication to quality.
Ethanol and olive oil are the other two acceptable solvents.
Hydrocarbons, although the cheapest, are very dangerous. Aside from being prone to explosions, these solvents are also difficult to purge from the final product, leaving toxic solvent residue at the bottom of the bottle.
Potency
The potency of your CBD oil reflects the number of milligrams of CBD. The more concentrated the product, the more effective it will address your health needs. High-strength CBD oils are also better for heavyweight users and those who know how much CBD works for them and are looking for a product that will make their supplementation the most cost-effective.
High-strength CBD oils are usually more expensive than low-strength products, but the price per mg of CBD becomes proportionately lower. Simply put, buying a more concentrated product can be more affordable in the long run.
Overall Formula
Standard CBD oils contain a full-spectrum CBD extract and carrier oil. The carrier is usually MCT oil from coconut because its fatty acids improve the absorption of CBD. While these two ingredients aren't usually super-expensive, some CBD oil formulas use additional twists that can increase the overall price of the product.
For example, some of our formulas, such as the TruLife Changers Sleep Capsules, contain extra ingredients that enhance their overall efficacy, such as calming terpenes and other natural sleep-inducing ingredients. These products are more expensive than their traditional counterparts — but if you use CBD oil for specific health reasons, they may save you more money long-term.
Laboratory Testing
Reputable CBD brands go above and beyond to prove their transparency in every possible way. Third-party lab testing is the golden standard for companies that want to build long-term relationships with their customers.
A third-party laboratory is one that isn't affiliated with the manufacturer in any way. Such labs analyze the contents of the product, such as the potency of CBD and the cannabinoid and terpene profile. They also look for common contaminants, such as pesticides, heavy metals, mold, and solvent residue.
Once the product passes the screening, it receives a certificate of analysis with all of the above details. Your vendor should clearly display these certificates on its website or send them with a QR code upon delivery/
What Else Can Increase the Cost of CBD Oil?
Reputation is often a major factor affecting the price of CBD oil. Premium companies with a pristine reputation will likely charge more for their products than newcomers or no-name brands.
However, the price comes with some obvious perks. A-class brands usually provide organic ingredients, well-thought-out formulas, rigorous product testing, and more. They also offer ways to save money on these products by enabling subscription purchases, bulk pricing, and reward programs.
At TruLife Changers, we focus on subscription orders because it's easier to get restocked without having to bother yourself with going to our website each time. Plus, you get better prices with a subscription model. When you pair it with our Royalty membership program, you can save a lot of money on premium CBD.
How to Save Money on High-Quality CBD Oil
Here's a wrap of all money-saving tips from this article:
Opt for high-strength CBD oils
Buy from online stores
Get bulk orders
Join reward programs
Use coupon codes
Sign up for newsletters
Choose subscription payments
CBD Oil Price Comparison: The Bottom Line
High-quality CBD oils can be expensive. It's not a secret they cost more than your average OTC health supplements. But that's because of the knowledge, technology, and labor involved in top-shelf manufacturing extracts.
Whenever you come across an ad for premium CBD oils for a bargain price — except for Black Friday deals — you're probably being scammed.
At TruLife Changers, we leverage the health benefits of plant-based supplements by using the best-quality ingredients and by testing our products at different production stages. That's why, at first glance, our products seem more expensive than the competition.
But we always give something back to our community. With our subscription orders, newsletter discounts, and the Royalty reward program, you get a better price than with most brands out there.
Don't take our word for it. We offer a 30-day money-back guarantee, so if, for some reason, you're not satisfied with your product — send it back to us for a full refund.
[ad_2]
Source link