If you've been browsing through different CBD products for a while, you've certainly had one thought in your mind:
"Why is CBD oil so expensive?"
The reason why CBD costs more than your average health supplement is that hemp farming, extraction, quality control procedures, and current market conditions make it impossible to produce cheap CBD oils.
There's a lot to unpack, but since we don't want to just complain about prices, we'll show you how to save money on high-quality CBD products.
But first, let's take at the current challenges that make CBD so expensive.
Why is CBD So Expensive?
CBD manufacturers must meet several quality criteria to create safe and potent extracts — all of which make them more expensive than your average multivitamin pills.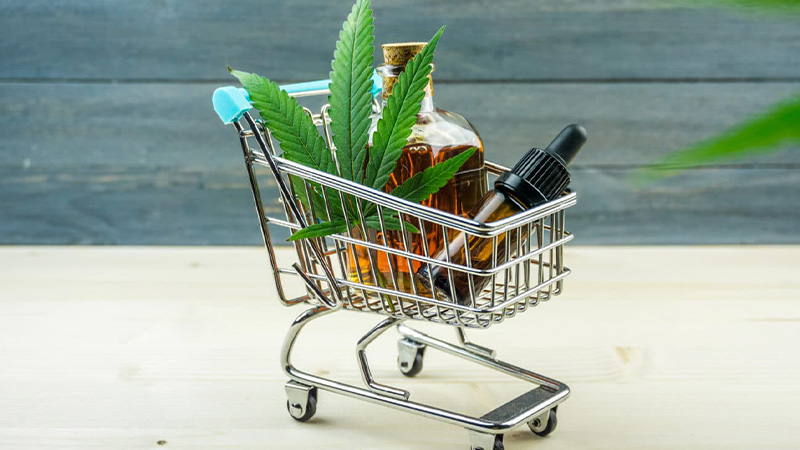 Hemp is Challenging to Grow
While cannabis isn't a demanding crop per se, hemp production poses certain challenges that make CBD more expensive than other botanical products.
Hemp farming calls for a lot of manual work and inspection throughout its growth. For example, some plants may accumulate more THC than legally accepted, so they must be destroyed and dumped. Hemp farmers must continuously oversee the situation to prevent this.
Harvesting is another problem. If a farmer previously grew strawberries or tomatoes, they may not own the machines necessary to harvest hemp — adding another significant cost.
Last but not least, the hemp must be dried somewhere, which can require a large, sheltered space and proper ventilation.
These factors add up to the high cost of CBD.
It Takes A Lot of Money to Invest in Extraction Equipment
In a perfect world, CBD extraction would be as easy as squeezing oil out of hemp flowers, but the reality makes it more complicated.
Hemp extraction requires sophisticated, highly calibrated, and expensive machines. While ethanol extraction is more affordable, it doesn't offer such precision as CO2 extraction.
Manufacturers need to choose between scaling up and making consistent products, so as a compromise, they increase the prices of CBD oil.
The equipment necessary to run CO2 extraction can cost $150,000 – not to mention lab technicians and analysts (they don't work for free, either).
Refining CBD oils is another step after extraction that may increase the cost of CBD products. Some people are afraid of consuming any amounts of THC, so they choose broad-spectrum extracts over full-spectrum ones. But in order to produce the broad-spectrum version, manufacturers must further refine the oil.
Another step, another cost.
Quality Control, GMP Standards, and Development Are Costly
Reputable brands don't simply churn out CBD oils on the market. They take the time and effort to develop the right quality control standards and development practices and make their products according to GMP (good manufacturing practices) rules.
This tells a lot about why CBD is so expensive.
These steps require highly skilled, experienced, and educated laboratory workers, cutting-edge equipment, and transparent laboratories that will test the product for quality and safety.
Companies offering cheap CBD oils often cut corners on the above, which should never take place if a product is supposed to improve your well-being.
One way to make sure you're making the right decision is to buy from brands that test their products at different stages of production. These tests should be followed by batch-specific certificates of analysis (CoA). This document lists the contents of a product and confirms that no harmful additives or contaminants were used at any point during the production process.
CBD is A New Product
One of the major reasons why CBD is so expensive is simple to the bone — it's a new product. The commercial production of hemp was only legalized in 2018, and like any novel product, CBD oil supplements are going through price inflation.
It may also take a while for farmers and producers to streamline the manufacturing and sales of CBD as they learn the best way to produce hemp without increasing costs. It may take a few years for the process to become less expensive.
It's Difficult to Market and Distributes CBD Products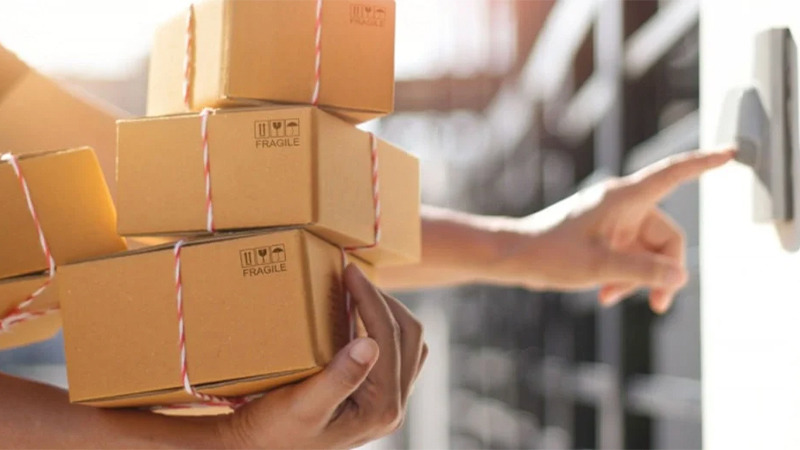 CBD products aren't accepted by many major retail stores, such as Amazon and Walmart. Some pharmacies are also apprehensive toward CBD supplements, creating accessibility issues.
Limited access and high demand contribute to higher prices.
CBD sellers also struggle with marketing sources. Major search engines, social media behemoths, and broadcasting networks put shadowbans on CBD phrases and related products, making advertising a real ordeal.
CBD Companies Are Facing Banking Issues
Although cannabis is gaining acceptance across the USA and around the world, many financial institutions steer away from supporting cannabis companies; this includes limiting specific services for such businesses.
The banks and credit card processing companies that choose to work with CBD brands may charge more for their services to compensate for the risk — which would explain why CBD is so expensive.
Since financial institutions remain reluctant when it comes to cannabis, CBD producers are turning to private investors. And investors generally want to make a quick return on investment (ROI), which can also increase prices.
Not All CBD Products Are Made the Same
It makes sense to put a higher price tag on a well-formulated product made from organic ingredients. Sometimes, CBD is so expensive because everything from hemp farming to extraction methods and additional ingredients is top-notch.
However, some brands sell poorly made CBD oils for high prices because they know they can get away with it using the "oh-we-pay-so-much-for-quality" excuse without proving these claims with legitimate lab reports.
There's a lot of misinformation in the CBD space, and some vendors use it for advertising fake CBD oils that sometimes don't contain any cannabidiol.
Scam Products Are Expensive by Nature
Con artists can be found everywhere, and the CBD market is no exception. Remember when we mentioned Amazon and Walmart don't allow CBD oils for sale?
Well, some creative entrepreneurs use it to sell mislabeled products containing hemp seed oil instead of CBD oil — luring consumers with ridiculously high numbers of milligrams.
Remember, whenever you see a 40,000 mg bottle of "hemp oil" or 60,000 mg jar of "hemp gummy bears," you're paying for a product that has ZERO active cannabinoids.
CBD is in High Demand
A product that's high in demand is also likely to have higher prices than its less-desired counterparts. When you combine it with the remarkable wellness versatility of CBD oil, it's no wonder why some high-quality CBD products are so expensive.
Why You Shouldn't Buy Cheap CBD Oils
Considering how expensive some CBD oils can be, seeing a CBD product sold for a bargain price will surely garner your attention.
But, once you resist the temptation and consider all the factors contributing to the price of CBD oil, you'll know it's a scam.
Here are the 5 red flags about cheap CBD oils:
Free Offers – all you need to do is pay for shipping and handling. Scam companies often use this phrase to quickly cash in on the booming market and steal your credit information. Watch out for any free offers that you come across on the internet.
No Online Store – if a company sells its products only through social media, there must be something in the water. Social media platforms are very strict when it comes to advertising cannabis products. Oftentimes, creating sponsored posts about CBD is prohibited by platforms like Facebook and Instagram. It's one thing to advertise on social media, but if a company claims to only sell CBD oils through those channels, it's probably a shady deal.
Small Number of Reviews – reputable CBD brands have a lot of positive reviews on third-party websites. They also have a significant presence on social media and care about their communities. If a company has little to no online presence, it's another red flag.
No Certificates of Analysis – third-party lab reports are the gold standard for CBD companies and independent regulation. No certificates, no trust — nothing more to add here.
Far-reaching Claims – while it's good that CBD companies stay up-to-date with current research on cannabis, claiming that a product is a "miracle drug" is a straight lie and a sign that your vendor didn't take time and effort to even look at the headlines of scientific studies.
Always do your homework about your potential suppliers. Your health is the most important, and no amount of money can buy it back for you.
How to Save Money on High-Quality CBD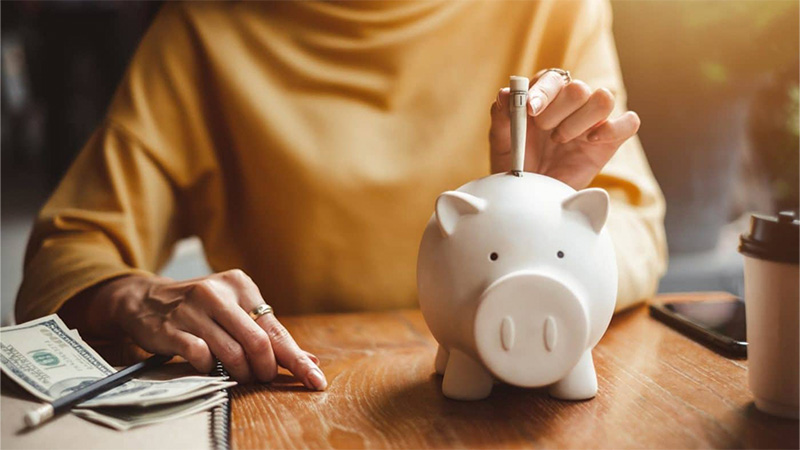 Knowing why CBD is so expensive, we go above and beyond to provide our community with the best deals on high-quality CBD oils. On top of regular coupon codes, you can use the following methods to save money on your next order:
Sign Up for the TruLife Changers Newsletter
First-time buyers who subscribe to our Royal newsletter receive a 15% discount on the entire collection. Members of the newsletter also receive regular updates about new releases and the latest promotions.
Choose Subscription Payments
At TruLife Changers, we offer subscription payments in the "Subscribe and Save" model. You can choose how often you'd like to restock your favorite products — and we'll take another 15% off your order.
Buy in Bulk
If you regularly use high doses of CBD, buying in bulk is a great way to save money on your supplies. For example, a single bottle of the TruLife Changers Oil 2500 mg costs $195. When you buy a 4-pack of this oil, you pay $824 instead of $1156, saving $332.
Join the TruLife Changers Reward Program
Our community members can join the Royalty reward program. Once you sign up for it, you earn special crowns with each order. With enough crowns on your account, you can spend them on a major discount — or even get a product for free.
Opt for Higher Potencies
Although the upfront cost of high-strength CBD oil is higher than with medium potencies, you pay less per milligram of CBD — the real indicator of the product's cost. Stronger oils will also last you longer; you can end up with two months' worth of supply instead of, say, two weeks.
That's Why CBD is So Expensive
It's normal that people are asking, "why is CBD oil so expensive?" After all, what you see is a dwarfy bottle filled with a viscous extract — so why pay upwards of $100 for it?
Now you see that many factors contribute to such high prices, from hemp farming to extraction equipment, qualified workers, and a reliable third-party laboratory.
So while high-quality CBD oils are pricier than your average health supplements, it's well worth it considering how versatile this product is in improving your well-being.
The good news is that many factors increasing the price of CBD oil are only temporary, and as the market develops and turns to full legalization, the prices will drop.
For now, you have plenty of opportunities to save money on high-quality products with TruLife Changers.
Source link